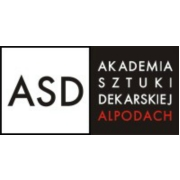 Academy of Roofing Art
Due to the fact that a present roof is a multi-layer structure, a modern installer must know the function of individual layers. For that reason the educational program at the Academy of Roofing Art is run in the form of a modular system covering all specializations: a carpenter, a roofer, a sheet metal worker, a roof installer.
The trainings include practical and theoretical classes (85% practice, 15% theory) and are held regardless of weather conditions in halls with an area of 2000 m2, 6 m high, on full-size structures. Individual thematic modules are run by 2 trainers, in groups of up to 12 persons. The instructors are mainly practitioners having long experience in the vocation and product technologists, outstanding experts in the field. We hand to the participants' disposal training workshops, multimedia rooms, tool shops, a warehouse of products and materials, technical facilities. The Academy of Roofing Art, as the most modern training centre, the only one with such a wide training range, offers the courses for individual products and technologies:
-preparing for an apprentice and master examination in the vocation
-for members of Examination Boards
-for vocational training instructors
-for surveyors
-for architects, site managers, construction site inspectors with regard to thermal upgrading and renewable energy sources
-for students of secondary schools of building and higher school students at faculties of construction technology and environmental protection
-for residential areas managers
-for all those who want to improve their professional skills
-for unemployed persons and those who want to change their professional qualifications

We offer individual upgrading courses at all levels of professional skills.
For those interested in running proprietary training programs for closed groups we can offer training facilities and possibilities to run modern courses including full board and accommodation.